Go to an event you have created. There you will see a free field with the heading "Lineups" -> click on Add/Edit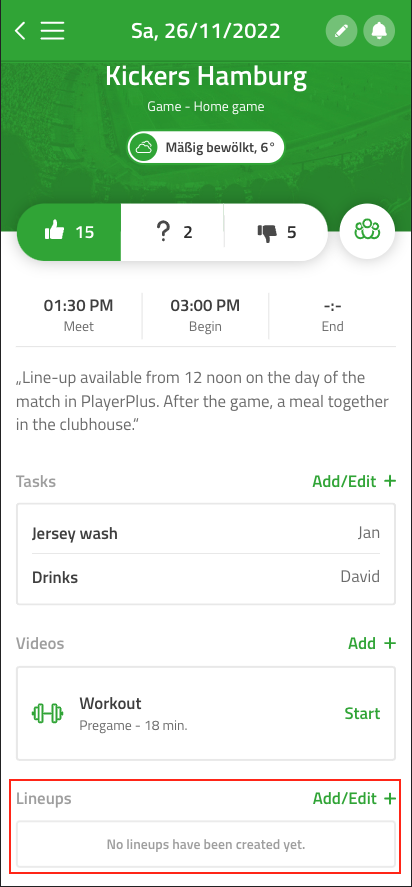 -> Add -> and create your individual lineup for your team.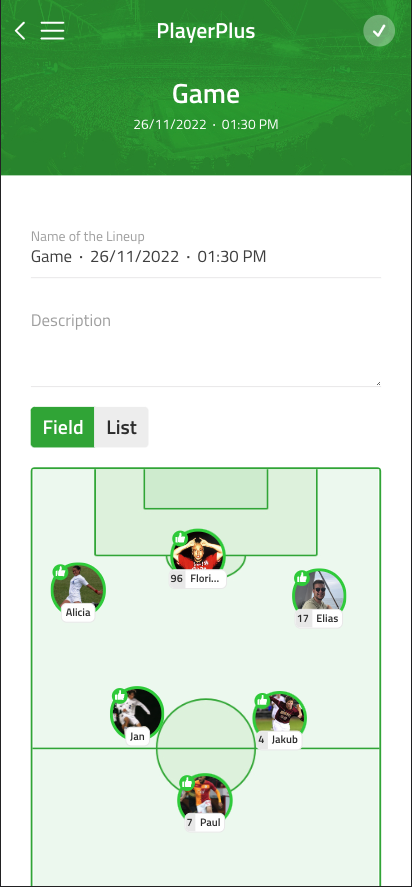 Afterwards you can save the lineup in the appointment and access it again to do some changes.