Assign roles

To assign a specific role to a team member, you need to check it in their profile. By default, people with the role "coach" can do this.

To do this, go to the menu item "Team" and then to "Members".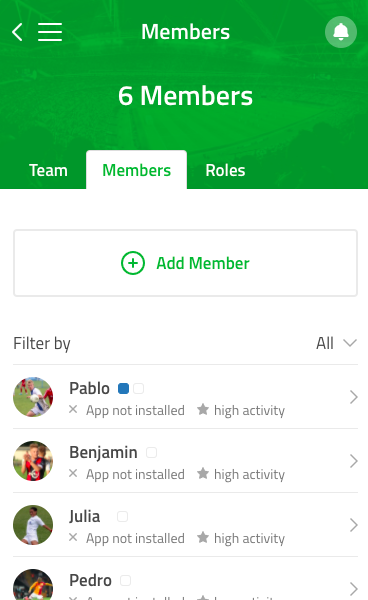 Now tap on the member who should get the role.
Tap the pencil at the top to edit the profile.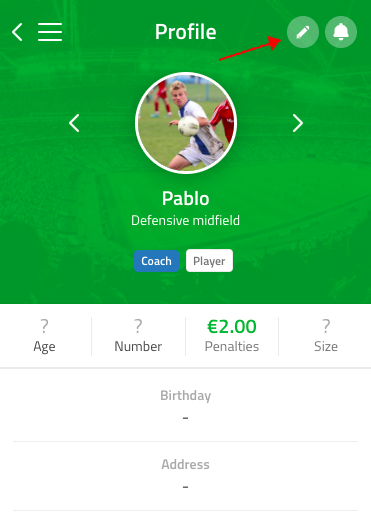 At the bottom of the "Roles and permissions" section, select the desired role.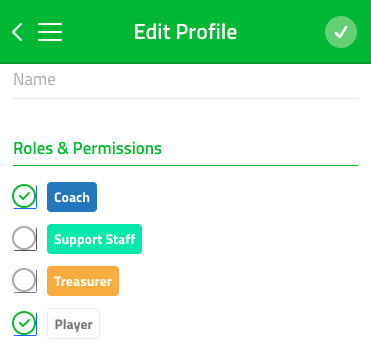 When you're done, save your changes.

Revoke roles
You can also remove roles from members in the same way.
Just uncheck the role you want to remove.
Finally save your changes.

Note: A member must always have at least one role.
In addition, it is not possible that the last person with the role "trainer" is deprived of this role, because there must always be at least one person with this role within a team.