You have the possibility to create as many teams as you want at PlayerPlus. If you are in the main menu, you have to click on the three lines in the upper left corner. This will take you to the menu bar.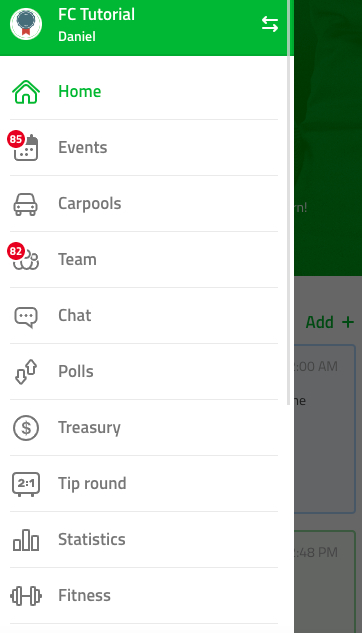 Above the menu bar you will see your name and the name of your team. Clicking on this area will take you to an overview page.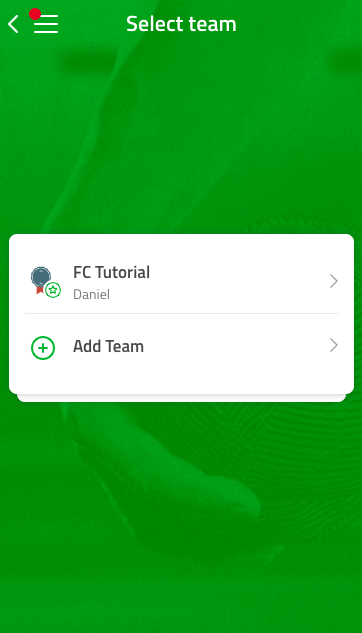 Here you can see all the teams you have already created. Now click on "Add team" to create a new team or to join an existing team with the help of a link.